This page is not set up for the mobile view. Please use the desktop computer to view this list.
The list of species is prepared as a Supplementary material to the "White Paper on Molecular Identification of Trichoderma" by F. Cai and I.S. Druzhinina, 2020.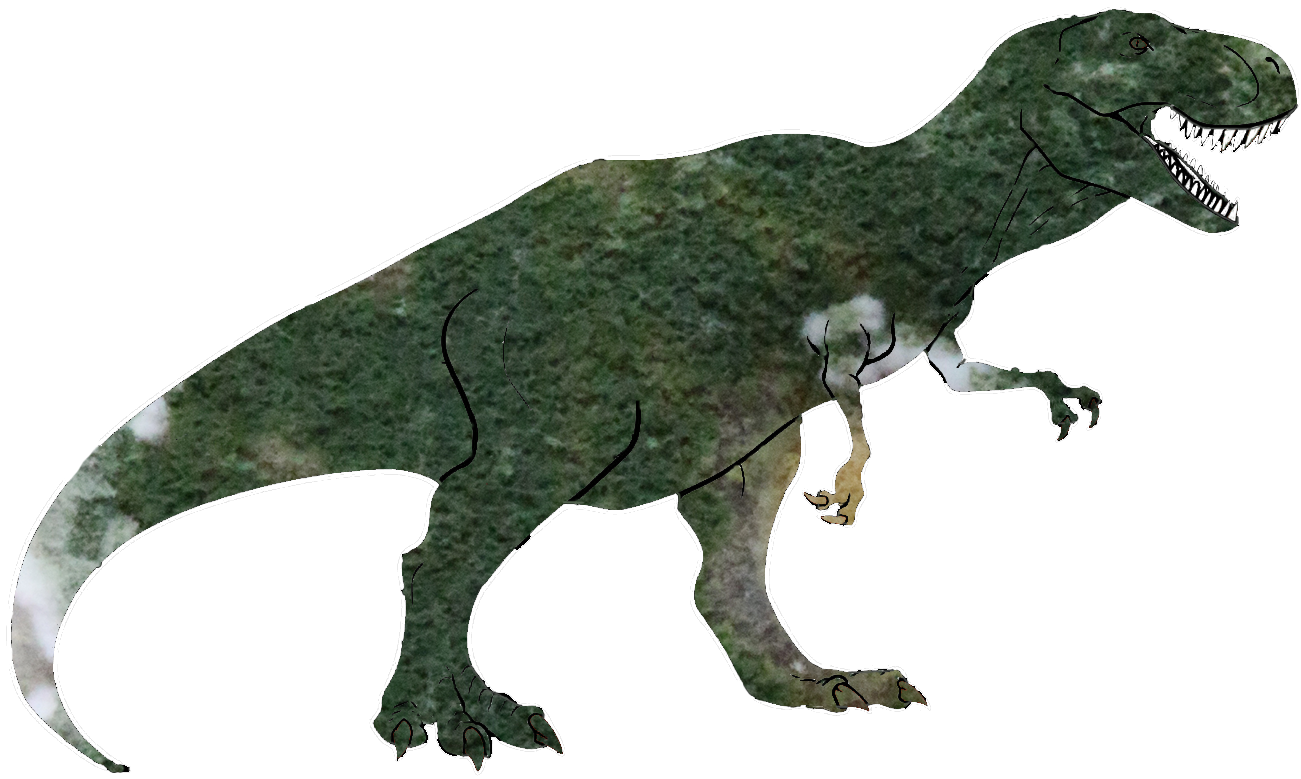 Abbreviations: Phyloorder – order on a whole-genus rpb2 phylogram. This category determines neighboring species. Name in use: YES – the name is valid; NO – the name is not in use; Phylo Spec Hyp – phylogenetic species hypothesis. Strong – the species has been recognized based on the genealogical concordance phylogenetic species recognition (GCPSR) concept applied to several strains and multiple loci; valid – GCPSR was applied, but the number of strains or loci was limited; weak – the strict sense of GCPSR was compromised by either insufficient number of loci or/and low polymorphism of rpb2; NO – GCPSR concept was not applied; na – the application of GCPSR concept is not possible. Identifiability – describes the possibility of the precise and accurate molecular identification of this species. NO – the name is not in use; OK – the identification is possible; warning – the identification is compromised, see comments. Occurrence is a conventional parameter that reflects the frequency of species sequences deposition in NCBI GenBank. This parameter should be critically considered as it may be influenced by incorrect sequence identification in public databases. Comments contain either currently correct names or explanations for identifiability warnings.
To find phylogenetically closest species to the taxon of interest, use the search option (to the right) for Trichoderma names and then sort the table using the "Phyloorder" column.
Phylo
order
Genus
Species
Author(s)
Year
Name
in use
Ref. strain
Collection
Ref.
strain
ID
Phylo
Spec
Hyp
Identifiability
Occurrence
Comment
3570
Trichoderma
protrudens
Samuels & Chaverri
2008
YES
CBS
121320
valid
OK
very rare
3560
Trichoderma
arundinaceum
Zafari, Gräfenhan & Samuels
2008
YES
CBS
119575
valid
OK
very rare
3556
Hypocrea
subcitrina
Kalchbr. & Cooke
1880
YES
J.A.C.
14420
NO
warning!
very rare
no GCPRS, no DNA Barcoding
3550
Trichoderma
brevicompactum
Kraus, Kubicek & Gams
2004
YES
CBS
109720
strong
OK
common to very common
3545
Trichoderma
cornu-damae
(Pat.) Zhu & Zhuang
2014
YES
G.J.S.
06-03
NO
warning!
very rare
Podostroma, no GCPRS, no DNA Barcoding
3540
Trichoderma
turrialbense
Samuels, Degenkolb, Nielsen & Gräfenhan
2008
YES
CBS
112445
strong
OK
rare
3530
Trichoderma
limonium
Qin & Zhuang
2016
YES
HMAS
248751
na
warning!
na
not in NCBI, sequenced
3520
Trichoderma
grande
Qin & Zhuang
2016
YES
HMAS
248749
na
warning!
na
not in NCBI, sequenced
3510
Trichoderma
rodmanii
(Samuels & Chaverri) Jaklitsch & Voglmayr
2014
YES
CBS
120895
strong
OK
rare
3500
Trichoderma
margaretense
Jaklitsch
2011
YES
CBS
120540
strong
OK
rare
3491
Trichoderma
auranteffusum
Jaklitsch
2011
NO
CBS
119284
na
NO
na
aurantioeffusum
3490
Trichoderma
aurantioeffusum
Jaklitsch
2011
YES
CBS
119284
strong
OK
rare
3480
Trichoderma
taxi
Zhang, Lin & Kubicek
2007
YES
CGMCC
1672
strong
OK
rare
3470
Trichoderma
rubi
Jaklitsch & Voglmayr
2015
YES
CBS
127380
valid
warning!
very rare
only secondary DNA Barcodes
3460
Trichoderma
hypoxylon
Sun, Liu & Hyde
2016
YES
CGMCC
3.17906
strong
OK
rare
3440
Trichoderma
placentula
Jaklitsch
2011
YES
CBS
120924
strong
OK
rare
3430
Trichoderma
foliicola
(Jaklitsch & Voglmayr) Jaklitsch & Voglmayr
2014
YES
CBS
130008
strong
OK
very rare
3420
Trichoderma
bavaricum
Jaklitsch
2011
YES
WU
29196a
strong
OK
very rare
3410
Trichoderma
atlanticum
Jaklitsch
2011
YES
CBS
120632
strong
OK
very rare
3400
Trichoderma
europaeum
Jaklitsch & Voglmayr
2015
YES
CBS
121276
valid
warning!
very common
only secondary DNA Barcodes
3390
Trichoderma
mediterraneum
Jaklitsch & Voglmayr
2015
YES
CBS
136469
valid
warning!
common to very common
only secondary DNA Barcodes
3380
Trichoderma
minutisporum
Bissett
1992
YES
CBS
341.93
strong
OK
common to very common
3370
Trichoderma
lacuwombatense
(Lu, Druzhin. & Samuels) Jaklitsch & Voglmayr
2014
YES
CBS
122668
strong
OK
rare
3360
Trichoderma
alutaceum
Jaklitsch
2011
YES
CBS
120535
strong
OK
rare
3350
Trichoderma
pachypallidum
Jaklitsch
2011
YES
CBS
122126
strong
OK
rare
3346
Hypocrea
coprosmae   
Dingley
1952
YES
PDD
10453
na
warning!
very rare
only tef1
3345
Hypocrea
pachybasioides
Doi
1972
NO
CBS
820.68
na
NO
na
polysporum
3344
Trichoderma
album
Preuss
1851
NO
na
NO
rare
polysporum, outdated names assigned to sequences
3343
Trichoderma
croceum
Bissett
1992
NO
na
NO
na
polysporum
3342
Trichoderma
sporulosum
(Link) Hughes
1958
NO
na
NO
na
polysporum
3341
Trichoderma
stellatum
(Lu, Druzhin. & Samuels) Jaklitsch & Voglmayr
2014
NO
na
NO
na
polysporum
3340
Trichoderma
polysporum
(Link) Rifai
1969
YES
CBS
820.68
strong
OK
common to very common
3320
Trichoderma
sinoluteum
Zhu & Zhuang
2015
YES
HMAS
252868
strong
OK
very rare
3310
Trichoderma
pruinosum
Chen & Zhuang
2017
YES
HMAS
247217
na
warning!
na
not in NCBI, sequenced
3300
Trichoderma
parapiluliferum
(Lu, Druzhin. & Samuels) Jaklitsch & Voglmayr
2014
YES
CBS
112771
strong
OK
rare
3290
Trichoderma
piluliferum
Webster & Rifai
1969
YES
CBS
120927
strong
OK
common to very common
3281
Trichoderma
luteffusum
Jaklitsch
2011
NO
weak
NO
very rare
luteoeffusum
3280
Trichoderma
luteoeffusum
Jaklitsch
2011
YES
CBS
120537
na
warning!
na
not in NCBI, sequenced
3270
Trichoderma
seppoi
Jaklitsch
2008
YES
CBS
122498
strong
OK
rare
3260
Trichoderma
nybergianum
(Ulvinen & Chamb.) Jaklitsch & Voglmayr
2014
YES
CBS
122500
strong
OK
very rare
3250
Trichoderma
leucopus
Jaklitsch
2011
YES
CBS
122499
strong
OK
rare
3240
Trichoderma
medusae
Samuels
2012
YES
CBS
125719
weak
OK
rare
rpb2 is not unique
3230
Trichoderma
caesareum
Samuels
2012
YES
CBS
124369
weak
OK
very rare
rpb2 is not unique
3220
Trichoderma
stromaticum
Samuels & Pardo-Schulth.
2000
YES
CBS
101875
strong
OK
common to very common
3210
Trichoderma
lanuginosum
Samuels
2012
YES
CBS
125718
strong
OK
rare
3200
Trichoderma
rossicum
Bissett, Kubicek & Szakács
2003
YES
ATCC
MYA-4839
weak
OK
common to very common
rpb2 is not unique
3190
Trichoderma
dimorphum
Chen & Zhuang
2017
YES
HMAS
247199
na
warning!
na
not in NCBI, sequenced, rpb2 not unique
3180
Trichoderma
sichuanense
Chen & Zhuang
2017
YES
HMAS
248737
weak
OK
rare
rpb2 is not unique
3170
Trichoderma
verticillatum
Chen & Zhuang
2017
YES
HMAS
248740
weak
OK
very rare
rpb2 is not unique
3160
Trichoderma
hebeiense
Chen & Zhuang
2017
YES
HMAS
248743
strong
OK
very rare
3150
Trichoderma
vermipilum
Samuels
2012
YES
CBS
127103
strong
OK
very rare
3140
Trichoderma
barbatum
Samuels
2012
YES
CBS
125733
strong
OK
rare
3130
Trichoderma
ivoriense
Samuels
2012
YES
CBS
125734
valid
OK
very rare
3120
Trichoderma
floccosum
Samuels
2011
YES
CBS
124372
strong
OK
very rare
3110
Trichoderma
hainanense
Chen & Zhuang
2017
YES
HMAS
248837
strong
OK
very rare
3100
Trichoderma
silvae-virgineae
Jaklitsch
2011
YES
CBS
120922
strong
OK
very rare
3091
Trichoderma
chlamydosporum
Chen & Zhuang
2017
NO
na
NO
na
chlamydosporicum
3090
Trichoderma
chlamydosporicum
Chen & Zhuang
2017
YES
HMAS
248850
weak
OK
very rare
rpb2 is not unique
3070
Trichoderma
tibetense
Chen & Zhuang
2016
YES
HMAS
245010
strong
OK
rare
3060
Trichoderma
angustum
Qin & Zhuang
2017
YES
HMAS
273784
na
warning!
na
not in NCBI, sequenced
3041
Trichoderma
fasciculatum
Bissett
1992
NO
na
NO
na
strictipile
3041
Trichoderma
strictipilis
Bissett
1992
NO
na
NO
na
strictipile
3040
Trichoderma
strictipile
Bissett
1992
YES
CBS
347.93
weak
OK
common to very common
rpb2 is not unique
3030
Trichoderma
gregarium
Chen & Zhuang
2017
YES
HMAS
248887
na
warning!
na
not in NCBI, sequenced
3020
Trichoderma
shennongjianum
Chen & Zhuang
2016
YES
HMAS
245009
strong
OK
very rare
3013
Trichoderma
longipilum
Bissett
1992
NO
na
NO
na
longipile
3012
Trichoderma
longipilis
Bissett
1992
NO
na
NO
na
longipile
3011
Trichoderma
cuenisporum
Chaverri & Samuels
2003
NO
na
NO
na
longipile
3010
Trichoderma
longipile
Bissett
1991
YES
CBS
120953
strong
OK
common to very common
3001
Trichoderma
crystalligenum
Qin & Zhuang
2017
NO
HMAS
273783
na
NO
na
Nom. illegit., sequenced
3000
Trichoderma
tropicosinense
(Liu) Zhu & Zhuang
2015
YES
HMAS
252546
valid
OK
very rare
2990
Trichoderma
parestonicum
Jaklitsch
2009
YES
CBS
120636
strong
OK
very rare
2980
Trichoderma
ceramicum
Chaverri & Samuels
2003
YES
CBS
114576
strong
OK
rare
2970
Trichoderma
estonicum
Chaverri & Samuels
2003
YES
CBS
111147
strong
OK
rare
2960
Trichoderma
ganodermatis
Chen & Zhuang
2017
YES
HMAS
248856
strong
OK
very rare
2955
Hypocrea
dichromospora   
Doi
1968
YES
CBS
337.69
NO
warning!
very rare
no GCPRS, no DNA Barcoding
2950
Trichoderma
phyllostachydis
Chaverri & Samuels
2003
YES
CBS
114071
strong
OK
rare
2940
Trichoderma
bomiense
Zhang & Zhuang
2019
YES
W.Z.
2018a
na
warning!
na
not in NCBI, sequenced
2930
Trichoderma
polypori
Chen & Zhuang
2017
YES
HMAS
248855
strong
OK
very rare
2920
Trichoderma
stramineum
Chaverri & Samuels
2003
YES
BPI
843667
strong
OK
rare
2910
Trichoderma
longifialidicum
Montoya, Meirelles, Chaverri & Rodrigues
2016
YES
CBS
139785
strong
OK
very rare
2900
Trichoderma
velutinum
Bissett, Kubicek & Szakács
2003
YES
DAOM
230013
strong
OK
common to very common
2890
Trichoderma
cinnamomeum
Chaverri & Samuels
2003
YES
G.J.S.
97-237
strong
OK
rare
2880
Trichoderma
pinicola
Oh, Park, & Lim
2019
YES
KACC
48486
valid
OK
very rare
2870
Trichoderma
simplex
Chen & Zhuang
2017
YES
HMAS
248842
strong
OK
very rare
2860
Trichoderma
catoptron
Chaverri & Samuels
2003
YES
CBS
114232
strong
OK
rare
2851
Trichoderma
pseudogelatinosa
(Komatsu & Doi) Kim
2012
NO
na
NO
na
pseudogelatinosum
2850
Trichoderma
pseudogelatinosum
(Komatsu & Doi) Kim
2017
YES
TUFC
60186
strong
OK
rare
2840
Trichoderma
hirsutum
Chen & Zhuang
2017
YES
HMAS
248834
strong
OK
very rare
2830
Trichoderma
hausknechtii
Jaklitsch & Voglmayr
2015
YES
CBS
133493
valid
warning!
very rare
only secondary DNA Barcodes
2820
Trichoderma
ceraceum
Chaverri & Samuels
2003
YES
BPI
843654
strong
OK
very rare
2810
Trichoderma
peberdyi 
Valadares-Inglis & Inglis
2020
YES
CEN
1426
strong
OK
common to very common
2800
Trichoderma
cerinum
Bissett, Kubicek & Szakács
2003
YES
DAOM
230012
weak
OK
common to very common
rpb2 is not unique
2790
Trichoderma
linzhiense
Chen & Zhuang
2017
YES
HMAS
248846
weak
OK
very rare
rpb2 is not unique
2780
Trichoderma
viridulum
Qin & Zhuang
2017
YES
HMAS
273865
na
warning!
na
not in NCBI, sequenced, rpb2 not unique
2770
Trichoderma
koreanum
Oh, Park & Lim
2019
YES
SFC
20131005-S066
weak
OK
very rare
rpb2 is not unique
2760
Trichoderma
tomentosum
Bissett
1992
YES
CBS
349.93
strong
OK
common to very common
2750
Trichoderma
rugulosum
Park, Oh & Lim
2019
YES
SFC
20180301-001
valid
OK
very rare
2740
Trichoderma
inhamatum
Veerkamp & Gams
1983
YES
CBS
273.78
strong
OK
common to very common
2730
Trichoderma
rifaii
Rocha, Chaverri & Samuels
2015
YES
CBS
130746
strong
OK
very rare
2720
Trichoderma
pyramidale
Jaklitsch & Chaverri
2015
YES
CBS
135574
strong
OK
rare
2700
Trichoderma
atrobrunneum
Rocha, Chaverri & Jaklitsch
2015
YES
CBS
548.92
strong
OK
common to very common
2680
Trichoderma
corneum
(Pat.) Jaklitsch & Voglmayr
2014
YES
CBS
100541
valid
warning!
very rare
only secondary DNA Barcodes
2670
Trichoderma
lentiforme
(Rehm) Chaverri, Samuels & Rocha
2015
YES
CBS
100542
valid
warning!
common to very common
only secondary DNA Barcodes
2660
Trichoderma
breve
Chen & Zhuang
2017
YES
CGMCC
3.18398
strong
OK
rare
2650
Trichoderma
bannaense
Chen & Zhuang
2017
YES
CGMCC
3.18394
strong
OK
very rare
2640
Trichoderma
zeloharzianum
Yu & Du
2018
YES
CGMCC
3.19082
valid
OK
very rare
2620
Trichoderma
afarasin
Chaverri & Rocha
2015
YES
CBS
130755
weak
OK
rare
rpb2 is not unique
2610
Trichoderma
endophyticum
(Jaklitsch, Põldmaa & Samuels) Jaklitsch & Voglmayr
2015
YES
CBS
130729
NO
warning!
rare
no DNA Barcoding
2600
Trichoderma
azevedoi
Valadares-Inglis & Inglis
2020
YES
CEN
1422
strong
OK
rare
2590
Trichoderma
pollinicola
Liu & Cai
2018
YES
CGMCC
3.18781
na
warning!
na
not in NCBI, sequenced, rpb2 not unique
2580
Trichoderma
lixii
(Pat.) Chaverri
2015
YES
CBS
110080
weak
OK
very rare
rpb2 is not unique
2570
Trichoderma
guizhouense
Li, McKenzie & Wang
2012
YES
CBS
131803
strong
OK
common to very common
2565
Trichoderma
camerunense
Chaverri & Samuels
2015
YES
CBS
138272
valid
warning!
very rare
no rpb2
2560
Trichoderma
simmonsii
Chaverri, Rocha, Samuels, Degenkolb & Jaklitsch
2015
YES
CBS
130431
strong
OK
common to very common
2555
Trichoderma
albocorneum
(Doi) Jaklitsch & Voglmayr
2014
YES
G.J.S.
97-28
na
NO
very rare
not in NCBI, sequenced
2550
Trichoderma
afroharzianum
Chaverri, Rocha, Degenkolb & Druzhin.
2015
YES
CBS
124620
strong
OK
common to very common
2545
Trichoderma
fomitopsis
(Liu & Doi) Liu, Zhu & Zhuang
2014
NO
HKAS
26205
na
NO
very rare
name not in use
2540
Trichoderma
harzianum
Rifai
1969
YES
CBS
226.95
strong
OK
very common
2530
Trichoderma
tenue
Qin & Zhuang
2017
YES
HMAS
273785
na
warning!
na
not in NCBI, sequenced
2520
Trichoderma
rufobrunneum
Zhu & Zhuang
2015
YES
HMAS
252547
strong
OK
very rare
2510
Trichoderma
priscilae
Jaklitsch & Voglmayr
2015
YES
CBS
131487
valid
warning!
rare
only secondary DNA Barcodes
2500
Trichoderma
purpureum
Qin & Zhuang
2017
YES
HMAS
273787
na
warning!
na
not in NCBI, sequenced
2490
Trichoderma
ingratum
Chen & Zhuang
2017
YES
HMAS
248822
strong
OK
rare
2480
Trichoderma
italicum
Jaklitsch & Voglmayr
2015
YES
CBS
132567
valid
warning!
very rare
only secondary DNA Barcodes
2470
Trichoderma
parepimyces
Jaklitsch
2009
YES
CBS
122769
strong
OK
very rare
2460
Trichoderma
compactum
Yu & Zhang
2007
YES
CBS
121218
valid
OK
very rare
2440
Trichoderma
aggregatum
Chen & Zhuang
2017
YES
HMAS
248863
strong
OK
very rare
2430
Trichoderma
epimyces
Jaklitsch
2008
YES
CBS
120534
strong
OK
rare
2420
Trichoderma
alpinum
Chen & Zhuang
2017
YES
HMAS
248821
weak
OK
rare
rpb2 is not unique
2410
Trichoderma
concentricum
Chen & Zhuang
2017
YES
HMAS
248833
weak
OK
very rare
rpb2 is not unique
2400
Trichoderma
pseudodensum
Chen & Zhuang
2017
YES
HMAS
248828
weak
OK
very rare
rpb2 is not unique
2390
Trichoderma
alni
Jaklitsch
2008
YES
CBS
120633
weak
OK
common to very common
rpb2 is not unique
2380
Trichoderma
subalni   
Zhang & Zhuang
2018
NO
HMAS
247267
NO
warning!
very rare
Nom. illegit., sequenced
2370
Trichoderma
zayuense
Chen & Zhuang
2017
YES
HMAS
248835
weak
OK
very rare
rpb2 is not unique
2361
Trichoderma
christiani
Jaklitsch & Voglmayr
2015
YES
CBS
132572
weak
warning!
very rare
rpb2 not uniqe, only secondary DNA Barcodes
2360
Trichoderma
christianii
Jaklitsch & Voglmayr
2015
NO
na
christiani
2350
Trichoderma
perviride
Qin & Zhuang
2017
YES
HMAS
273786
na
warning!
na
not in NCBI, sequenced, rpb2 not unique
2340
Trichoderma
solum
Chen & Zhuang
2017
YES
HMAS
248848
strong
OK
very rare
2330
Trichoderma
hengshanicum
Chen & Zhuang
2017
YES
HMAS
248852
strong
OK
very rare
2320
Trichoderma
liberatum
Chen & Zhuang
2017
YES
HMAS
248831
strong
OK
very rare
2310
Trichoderma
globoides
Qin & Zhuang
2017
YES
HMAS
248747
na
warning!
na
not in NCBI, sequenced
2300
Trichoderma
aggressivum
Samuels & Gams
2002
YES
DAOM
222156
strong
OK
rare
2280
Trichoderma
amazonicum
Chaverri & Gazis
2011
YES
CBS
126898
strong
OK
common to very common
2260
Trichoderma
ceratophylli
Yu
2019
YES
YMF
1.04621
weak
OK
very rare
rpb2 is not unique
2250
Trichoderma
confertum
Chen & Zhuang
2017
YES
HMAS
248896
na
warning!
na
not in NCBI, sequenced, rpb2 not unique
2241
Trichoderma
pleurotum
Yu & Park
2006
NO
na
NO
na
pleuroti
2240
Trichoderma
pleuroti
Yu & Park
2006
YES
CBS
124387
strong
OK
rare
2230
Trichoderma
pleuroticola
Yu & Park
2006
YES
CBS
124383
strong
OK
common to very common
2220
Trichoderma
tawa
Chaverri & Samuels
2003
YES
CBS
114233
strong
OK
common to very common
2210
Trichoderma
brunneoviride
Jaklitsch
2008
YES
CBS
121130
strong
OK
rare
2200
Trichoderma
atrogelatinosum
(Dingley) Jaklitsch & Voglmayr
2014
YES
CBS
237.63
strong
OK
very rare
2190
Trichoderma
dacrymycellum
Jaklitsch
2009
YES
WU
29042a
valid
OK
very rare
2170
Trichoderma
neocrassum
Samuels
2015
YES
CBS
114230
weak
OK
very rare
rpb2 is not unique
2160
Trichoderma
crassum
Bissett
1992
YES
CBS
336.93
weak
OK
common to very common
rpb2 is not unique
2151
Trichoderma
flavofuscum
(Mill., Giddens & Foster) Bissett
1992
NO
na
NO
na
virens
2150
Trichoderma
virens
(Mill., Giddens & Foster) Arx
1987
YES
CBS
249.59
strong
OK
very common
2140
Trichoderma
cyanodichotomus
Li & Chen
2018
NO
CK-2016a
valid
OK
very rare
Nom. illegit., sequenced
2130
Trichoderma
helicolixii
Jaklitsch & Voglmayr
2015
YES
CBS
133499
valid
warning!
very rare
only secondary DNA Barcodes
2120
Trichoderma
spirale
Bissett
1992
YES
CBS
346.93
strong
OK
common to very common
2110
Trichoderma
hunanense
Chen & Zhuang
2017
YES
HMAS
248841
strong
OK
very rare
2100
Trichoderma
longisporum
Chen & Zhuang
2017
YES
HMAS
248843
strong
OK
very rare
2090
Trichoderma
gelatinosum
Chaverri & Samuels
2003
YES
CBS
114246
strong
OK
common to very common
2080
Trichoderma
gliocladium
Jaklitsch & Voglmayr
2015
YES
CBS
130009
valid
OK
very rare
2070
Trichoderma
mienum
Kim, Nakagiri & Maek.
2012
YES
CBS
132690
strong
OK
rare
2060
Trichoderma
changbaiense
Chen & Zhuang
2017
YES
HMAS
247198
na
warning!
na
not in NCBI, sequenced
2050
Trichoderma
fassatiae
Nováková, Kubátová, Valinová, Hubka & Kolařík
2015
YES
PRM
933821
valid
OK
very rare
2040
Trichoderma
oblongisporum
Bissett
1992
YES
CBS
343.93
strong
OK
common to very common
2030
Trichoderma
fertile
Bissett
1992
YES
CBS
339.93
strong
OK
common to very common
2020
Trichoderma
moravicum
Jaklitsch
2011
YES
CBS
120539
strong
OK
rare
2010
Trichoderma
fomiticola
Jaklitsch
2009
YES
CBS
121136
strong
OK
very rare
2000
Trichoderma
hunua
(Dingley) Jaklitsch & Voglmayr
2014
YES
CBS
238.63
valid
OK
rare
1990
Trichoderma
semiorbis
(Berk.) Jaklitsch & Voglmayr
2014
YES
CBS
130716
strong
OK
rare
1980
Trichoderma
pseudonigrovirens
Minnis, Samuels & Chaverri
2009
YES
G.J.S.
99-64
strong
OK
very rare
1970
Trichoderma
byssinum
Chen & Zhuang
2017
YES
CGMCC
3.18393
strong
OK
very rare
1960
Trichoderma
helicum
Bissett, Kubicek & Szakács
2003
YES
DAOM
230022
strong
OK
common to very common
1951
Trichoderma
undatipilosum
Chen & Zhuang
2017
NO
na
NO
na
undatipile
1950
Trichoderma
undatipile
Chen & Zhuang
2017
NO
HMAS
248854
strong
OK
very rare
undatipilosum
1940
Trichoderma
stipitatum
Zhu & Zhuang
2015
YES
HMAS
266613
strong
OK
very rare
1930
Trichoderma
viridicollare
Zhang & Zhuang
2019
YES
W.Z.
2018b
na
warning!
na
not in NCBI, sequenced
1920
Trichoderma
sulawesense
(Doi) Jaklitsch & Voglmayr
2014
YES
GJS
85-228
valid
OK
very rare
1910
Trichoderma
chromospermum
Chaverri & Samuels
2003
YES
CBS
114577
strong
OK
common to very common
1900
Trichoderma
cremeum
Chaverri & Samuels
2003
YES
CBS
111146
weak
OK
rare
rpb2 is not unique
1890
Trichoderma
surrotundum
Chaverri & Samuels
2003
YES
BPI
843668
valid
warning!
very rare
incomplete DNA Barcoding
1880
Trichoderma
cremeoides
Jaklitsch & Voglmayr
2015
YES
S112
weak
warning!
rare
rpb2 not uniqe, only secondary DNA Barcodes
1870
Trichoderma
brevicrassum
Chen & Zhuang
2017
YES
CGMCC
3.18407
weak
OK
very rare
rpb2 is not unique
1860
Trichoderma
sinuosum
Chaverri & Samuels
2003
YES
CBS
114247
strong
OK
common to very common
1850
Trichoderma
chlorosporum
Chaverri & Samuels
2003
YES
CBS
114231
strong
OK
rare
1840
Trichoderma
thelephoricola
Chaverri & Samuels
2003
YES
CBS
114237
strong
OK
rare
1830
Trichoderma
rosulatum
Zhu & Zhuang
2015
YES
HMAS
244906
valid
OK
very rare
1820
Trichoderma
zonatum
Zhu, Zhuang & Li
2017
YES
CGMCC
3.18758
NO
warning!
very rare
only secondary DNA Barcodes
1810
Trichoderma
costaricense
(Chaverri & Samuels) Chaverri, Jaklitsch & Voglmayr
2014
YES
P.C.
21
valid
OK
very rare
1800
Trichoderma
thailandicum
Chaverri & Samuels
2003
YES
CBS
114234
strong
OK
very rare
1790
Trichoderma
virescentiflavum
(Speg.) Jaklitsch & Voglmayr
2014
YES
P.C.
278
valid
OK
very rare
1780
Trichoderma
fujianense
Zhu, Zhuang & Li
2017
YES
HMJAU
34830
NO
warning!
very rare
only secondary DNA Barcodes
1771
Trichoderma
candidum
Chaverri & Samuels
2003
NO
na
NO
na
pseudocandidum
1770
Trichoderma
pseudocandidum
Minnis, Samuels & Chaverri
2009
YES
BPI
843652
valid
OK
very rare
1760
Trichoderma
aureoviride
Rifai
1969
YES
CBS
120536
strong
OK
common to very common
1750
Trichoderma
albolutescens
Jaklitsch
2011
YES
CBS
119286
strong
OK
very rare
1740
Trichoderma
lycogaloides
(Berk. & Broome) Jaklitsch, Lechat & Voglmayr
2014
YES
CBS
123493
NO
warning!
very rare
only secondary DNA Barcodes
1730
Trichoderma
spinulosum
(Fuckel) Jaklitsch & Voglmayr
2014
YES
CBS
311.5
strong
OK
rare
1720
Trichoderma
danicum
(Jaklitsch) Jaklitsch & Voglmayr
2014
YES
CBS
121273
strong
OK
very rare
1715
Hypocrea
mikurajimensis
Doi
2001
YES
JCM
12018
na
NO
very rare
no GCPRS, no DNA Barcoding
1710
Trichoderma
britannicum
(Rifai & Webster) Jaklitsch & Voglmayr
2014
YES
CBS
253.62
strong
OK
rare
1700
Trichoderma
aerugineum
Jaklitsch
2009
YES
CBS
120541
valid
OK
very rare
1690
Trichoderma
hispanicum
(Jaklitsch & Voglmayr) Jaklitsch & Voglmayr
2014
YES
CBS
130540
strong
OK
rare
1680
Trichoderma
samuelsii
Jaklitsch & Voglmayr
2012
YES
CBS
130537
strong
OK
common to very common
1670
Trichoderma
vinosum
Samuels
2006
YES
CBS
119087
strong
OK
rare
1660
Trichoderma
adaptatum
Chen & Zhuang
2017
YES
HMAS
248800
na
warning!
na
not in NCBI, sequenced
1650
Trichoderma
scalesiae
Samuels & Evans
2006
YES
CBS
120069
strong
OK
very rare
1640
Trichoderma
beijingense
Chen & Zhuang
2017
YES
HMAS
248804
na
warning!
na
not in NCBI, sequenced
1630
Trichoderma
valdunense
Jaklitsch
2011
YES
CBS
120923
valid
OK
very rare
1620
Trichoderma
martiale
Samuels
2008
YES
CBS
123052
valid
OK
very rare
1610
Trichoderma
paratroviride
Jaklitsch & Voglmayr
2015
YES
CBS
136489
strong
OK
common to very common
1590
Trichoderma
gamsii
Samuels & Druzhin.
2006
YES
CBS
120075
strong
OK
very common
1585
Trichoderma
neotropicale
Chaverri & Rocha
2015
YES
CBS
130633
valid
warning!
rare
no DNA Barcoding
1580
Trichoderma
neokoningii
Samuels & Soberanis
2006
YES
CBS
120070
valid
OK
very rare
1575
Trichoderma
nothescens
Samuels & Jaklitsch
2013
YES
CBS
134882
strong
OK
very rare
1570
Trichoderma
viridescens
(Horne & Will.) Jaklitsch & Samuels
2006
YES
CBS
433.34
weak
OK
common to very common
rpb2 is not unique
1560
Trichoderma
viridarium
Jaklitsch, Samuels & Voglmayr
2013
YES
CBS
132568
weak
OK
common to very common
rpb2 is not unique
1550
Trichoderma
viridialbum
Jaklitsch, Samuels & Voglmayr
2013
YES
CBS
133495
weak
warning!
rare
rpb2 not uniqe, only secondary DNA Barcodes
1540
Trichoderma
sempervirentis
Jaklitsch & Voglmayr
2013
YES
CBS
133498
weak
warning!
very rare
rpb2 not uniqe, only secondary DNA Barcodes
1535
Trichoderma
aestuarinum
Gonçalves & Alves
2019
YES
MUM
H-19.05
weak
warning!
very rare
no GCPRS, no DNA Barcoding
1530
Trichoderma
paraviridescens
Jaklitsch, Samuels & Voglmayr
2013
YES
CBS
119321
weak
OK
common to very common
rpb2 is not unique
1520
Trichoderma
trixiae
Samuels & Jaklitsch
2013
YES
CBS
134702
weak
OK
common to very common
rpb2 is not unique
1510
Trichoderma
appalachiense
Samuels & Jaklitsch
2013
YES
CBS
133558
weak
OK
very rare
rpb2 is not unique
1500
Trichoderma
olivascens
Jaklitsch, Samuels & Voglmayr
2013
YES
CBS
132574
weak
OK
common to very common
rpb2 is not unique
1490
Trichoderma
neosinense
Samuels & Jaklitsch
2013
YES
CBS
134884
weak
OK
rare
rpb2 is not unique
1480
Trichoderma
composticola
Samuels & Jaklitsch
2013
YES
CBS
133497
weak
OK
rare
rpb2 is not unique
1470
Trichoderma
virilente
Jaklitsch & Voglmayr
2013
YES
CBS
132569
strong
OK
rare
1460
Trichoderma
laevisporum
Qin & Zhuang
2016
NO
HMAS
273756
NO
warning!
very rare
only secondary DNA Barcodes
1451
Trichoderma
atroviride
Bissett
1984
NO
na
NO
na
ghanense
1450
Trichoderma
atroviride
Karst.
1892
YES
IMI
206040
strong
OK
very common
1445
Hypocrea
muroiana
Hino & Katum.
1958
YES
NBRC
31293
NO
warning!
rare
1442
Trichoderma
viride
Schumach.
1803
NO
na
NO
na
name not in use
1441
Trichoderma
viride
Pers.
1794
NO
na
NO
na
Trichoderma viride Pers., Neues Mag. Bot. [Roemer's] 1: 92. 1794: Fries, Syst. Mycol. 3: 215. 1832
1440
Trichoderma
viride*
Pers.
1832
YES
CBS
119325
strong
NO
rare
Trichoderma viride Pers., Neues Mag. Bot. [Roemer's] 1: 92. 1794: Fries, Syst. Mycol. 3: 215. 1832
1430
Trichoderma
subviride
Qin & Zhuang
2016
YES
HMAS
273761
NO
warning!
very rare
only secondary DNA Barcodes
1420
Trichoderma
junci
Jaklitsch
2011
YES
WU
29229a
valid
OK
very rare
1410
Trichoderma
speciosum
Yu & Du
2018
YES
CGMCC
3.19079
valid
OK
very rare
1400
Trichoderma
sphaerosporum
Qin & Zhuang
2016
YES
HMAS
273763
NO
warning!
very rare
only secondary DNA Barcodes
1390
Trichoderma
stilbohypoxyli
Samuels & Schroers
2006
YES
CBS
992.97
strong
OK
common to very common
1380
Trichoderma
erinaceum
Bissett, Kubicek & Szakács
2003
YES
DAOM
230018
strong
OK
common to very common
1370
Trichoderma
songyi
Park, Seung Oh & Lim
2014
YES
CBS
138099
strong
OK
common to very common
1360
Trichoderma
panacis
Liu, Zhang, Yu & Zhang
2020
YES
CGMCC
3.18297
na
warning!
na
not in NCBI, sequenced
1350
Trichoderma
ovalisporum
Samuels & Schroers
2004
YES
CBS
113299
strong
OK
common to very common
1330
Trichoderma
koningiopsis
Samuels, Carm. Suárez & Evans
2006
YES
CBS
119075
strong
OK
very common
1312
Trichoderma
dorothopsis
Tomah & Zhang
2020
YES
HMAS
248251
strong
OK
very rare
1311
Trichoderma
arenarium
Cai, Ding & Druzhin.
2020
YES
CGMCC
19611
strong
OK
rare
1310
Trichoderma
taiwanense
Samuels & Wu
2006
YES
CBS
119058
valid
OK
very rare
1290
Trichoderma
caribbaeum
Samuels & Schroers
2006
YES
CBS
119093
weak
OK
rare
rpb2 is not unique
1280
Trichoderma
istrianum
Jaklitsch & Voglmayr
2015
YES
CBS
130539
weak
warning!
very rare
rpb2 not uniqe, only secondary DNA Barcodes
1270
Trichoderma
petersenii
Samuels, Dodd & Schroers
2006
YES
G.J.S.
91-99
weak
OK
common to very common
rpb2 is not unique
1260
Trichoderma
dorotheae
Samuels & Dodd
2006
YES
CBS
119089
strong
OK
common to very common
1250
Trichoderma
texanum
Montoya, Meirelles, Chaverri & Rodrigues
2016
YES
CBS
139784
valid
OK
very rare
1245
Trichoderma
albofulvopsis
Qin & Zhuang
2016
YES
HMAS
273760
NO
warning!
very rare
only secondary DNA Barcodes
1240
Trichoderma
ochroleucum
(Berk. & Ravenel) Jaklitsch & Voglmayr
2014
YES
CBS
119502
strong
OK
very rare
1230
Trichoderma
intricatum
Samuels & Dodd
2006
YES
CBS
119059
strong
OK
rare
1220
Trichoderma
albofulvum
(Berk. & Broome) Jaklitsch & Voglmayr
2014
YES
CBS
114787
NO
warning!
very rare
only secondary DNA Barcodes
1210
Trichoderma
dingleyae
Samuels & Dodd
2006
YES
CBS
119056
strong
OK
rare
1200
Trichoderma
koningii
Oudem.
1902
YES
G.J.S.
96-117
strong
OK
common to very common
1190
Trichoderma
tardum
Chen & Zhuang
2017
YES
HMAS
248798
na
warning!
na
not in NCBI, sequenced, rpb2 not unique
1180
Trichoderma
bifurcatum
Chen & Zhuang
2017
YES
HMAS
248795
na
warning!
na
not in NCBI, sequenced, rpb2 not unique
1170
Trichoderma
caerulescens
(Jaklitsch & Voglmayr) Jaklitsch & Voglmayr
2014
YES
CBS
130011
strong
OK
common to very common
1160
Trichoderma
strigosellum
López-Quint., Gams, Boekhout & Druzhin.
2013
YES
CBS
102817
strong
OK
common to very common
1150
Trichoderma
strigosum
Bissett
1992
YES
CBS
348.93
strong
OK
common to very common
1140
Trichoderma
vulgatum
Chen & Zhuang
2017
YES
HMAS
248796
na
warning!
na
not in NCBI, sequenced
1130
Trichoderma
rogersonii
Samuels
2006
YES
G.J.S.
94-115
strong
OK
common to very common
1125
Trichoderma
cerebriforme
(Berk.) Samuels
2015
YES
G.J.S.
85-245
NO
warning!
very rare
no GCPRS, no DNA Barcoding
1120
Trichoderma
austrokoningii
Samuels & Druzhin.
2006
YES
CBS
119092
valid
warning!
common to very common
no DNA Barcoding
1110
Trichoderma
sinokoningii
Qin & Zhuang
2016
YES
HMAS
271397
NO
warning!
very rare
only secondary DNA Barcodes
1100
Trichoderma
pararogersonii
Jaklitsch & Voglmayr
2015
YES
CBS
133496
strong
OK
very rare
1090
Trichoderma
mangshanicum
Chen & Zhuang
2017
YES
HMAS
248810
na
warning!
na
not in NCBI, sequenced
1080
Trichoderma
sparsum
Qin & Zhuang
2016
YES
HMAS
273759
NO
warning!
very rare
only secondary DNA Barcodes
1060
Trichoderma
subeffusum
Jaklitsch
2011
YES
W.M.J.
2009-17
strong
OK
rare
1050
Trichoderma
flavipes
(Peck) Seifert, Jaklitsch & Voglmayr
2014
YES
CBS
123070
valid
warning!
very rare
only secondary DNA Barcodes
1040
Trichoderma
evansii
Samuels
2009
YES
CBS
123079
strong
OK
rare
1030
Trichoderma
pubescens
Bissett
1992
YES
CBS
345.93
strong
OK
common to very common
1020
Trichoderma
shaoguanicum
Chen & Zhuang
2017
YES
HMAS
248809
na
warning!
na
not in NCBI, sequenced
1010
Trichoderma
hamatum
(Bonord.) Bainier
1906
YES
CBS
102160
strong
OK
very common
1000
Trichoderma
eijii
Kim & Maek.
2013
YES
CBS
133190
strong
OK
rare
990
Trichoderma
acremonioides   
Zhang & Zhuang
2018
NO
HMAS
279611
NO
warning!
very rare
only secondary DNA Barcodes
980
Trichoderma
paucisporum
Samuels, Carm. Suárez & Solis
2006
YES
CBS
118645
strong
OK
rare
970
Trichoderma
theobromicola
Samuels & Evans
2006
YES
CBS
119120
strong
OK
common to very common
960
Trichoderma
kunmingense
Yu & Li
2018
YES
YMF
1.02659
weak
OK
very rare
rpb2 is not unique
955
Trichoderma
poronioideum
(Möller) Samuels
2015
YES
CBS
139046
NO
warning!
very rare
no GCPRS, no DNA Barcoding
950
Trichoderma
asperellum
Samuels, Lieckf. & Nirenberg
1999
YES
CBS
433.97
weak
OK
very common
rpb2 is not unique
946
Trichoderma
matsushimae
(Webster) Yamag., Tsurumi, Chuaseehar. & Nakagiri
2012
YES
IMI
266915
na
warning!
very rare
only tef1
945
Trichoderma
glaucum
Abbott
1927
NO
na
NO
very rare
name not in use
940
Trichoderma
yunnanense
Yu & Zhang
2007
YES
CBS
121219
weak
OK
common to very common
rpb2 is not unique
930
Trichoderma
asperelloides
Samuels
2010
YES
CBS
125938
strong
OK
common to very common
920
Trichoderma
lieckfeldtiae
Samuels
2009
YES
CBS
123049
strong
OK
common to very common
910
Trichoderma
aeroaquaticum
Yamag., Tsurumi, Chuaseehar. & Nakagiri
2012
YES
NBRC
108034
strong
OK
rare
900
Trichoderma
densum
Qin & Zhuang
2016
YES
HMAS
273758
NO
warning!
very rare
no GCPSR, no DNA Barcoding, rpb2 is not unique
890
Trichoderma
neorufum
(Samuels, Dodd & Lieckf.) Jaklitsch & Voglmayr
2014
YES
CBS
111144
weak
OK
rare
rpb2 is not unique
880
Trichoderma
neorufoides
Jaklitsch
2011
YES
CBS
119506
weak
OK
rare
rpb2 is not unique
875
Trichoderma
restrictum
du Plessis & Jacobs
2018
YES
PPRI
19367
valid
warning!
very rare
no DNA Barcoding
870
Trichoderma
pezizoides
(Berk. & Broome) Samuels, Jaklitsch & Voglmayr
2014
YES
G.J.S.
01-257
strong
OK
very rare
860
Trichoderma
voglmayrii
Jaklitsch
2006
YES
CBS
117711
strong
OK
rare
850
Trichoderma
attinorum
Montoya, Meirelles, Chaverri & Rodrigues
2016
YES
CBS
139783
valid
OK
very rare
841
Trichoderma
citrinella
(Ellis) Zhuang & Zeng
2017
YES
na
NO
na
not in NCBI, sequenced
840
Trichoderma
hongkongensis
(Zhu & Zhuang) Zeng & Zhuang
2017
YES
HMAS
75530
strong
OK
very rare
830
Trichoderma
oligosporum
Zhu & Zhuang
2015
YES
HMAS
252870
strong
OK
very rare
820
Trichoderma
calamagrostidis
Jaklitsch
2011
YES
WU
29198a
valid
OK
very rare
810
Trichoderma
crystalligenum
Jaklitsch
2006
YES
CBS
118980
strong
OK
rare
800
Trichoderma
balearicum
Jaklitsch & Voglmayr
2015
YES
CBS
133222
weak
warning!
very rare
only secondary DNA Barcodes
790
Trichoderma
rhododendri
(Jaklitsch) Jaklitsch & Voglmayr
2014
YES
CBS
119288
valid
OK
very rare
786
Hypocrea
splendens   
Phillips & Plowr.
1885
YES
CBS
336.69
na
NO
very rare
not in NCBI, sequenced
780
Trichoderma
psychrophilum
Jaklitsch
2011
YES
CBS
119129
strong
OK
rare
770
Trichoderma
megalocitrinum
(Doi) Jaklitsch & Voglmayr
2014
YES
B.E.O.
00-09
valid
OK
very rare
770
Trichoderma
ceciliae
Jaklitsch & Voglmayr
2015
YES
CBS
130010
valid
OK
very rare
760
Trichoderma
hubeiense
Qin & Zhuang
2016
YES
HMAS
252888
NO
warning!
very rare
only secondary DNA Barcodes
750
Trichoderma
yui
Zhu & Zhuang
2015
YES
HMAS
266633
valid
OK
very rare
740
Trichoderma
melanomagnum
Chaverri & Samuels
2003
YES
G.J.S.
99-153
weak
OK
very rare
rpb2 is not unique
730
Trichoderma
deliquescens
(Sopp) Jaklitsch
2011
YES
CBS
121131
weak
OK
common to very common
rpb2 is not unique
720
Trichoderma
luteocrystallinum
Jaklitsch
2011
YES
CBS
123828
valid
OK
very rare
710
Trichoderma
victoriense
(Overton) Jaklitsch & Voglmayr
2014
YES
CBS
140064
weak
OK
rare
rpb2 is not unique
700
Trichoderma
austriacum
Jaklitsch
2011
YES
CBS
122494
weak
OK
very rare
rpb2 is not unique
690
Trichoderma
sulphureum
(Schwein.) Jaklitsch & Voglmayr
2014
YES
CBS
119929
strong
OK
common to very common
680
Trichoderma
subsulphureum
(Syd. & Syd.) Jaklitsch & Voglmayr
2014
NO
M-141
weak
NO
very rare
name not in use
670
Trichoderma
microcitrinum
(Doi) Jaklitsch & Voglmayr
2014
YES
G.J.S.
91-61
strong
OK
very rare
660
Trichoderma
phellinicola
Jaklitsch
2011
YES
CBS
119283
valid
OK
very rare
650
Trichoderma
pulvinatum
(Fuckel) Jaklitsch & Voglmayr
2014
YES
CBS
121279
strong
OK
common to very common
640
Trichoderma
americanum
(Canham) Jaklitsch & Voglmayr
2014
YES
CBS
976.69
strong
OK
rare
630
Trichoderma
protopulvinatum
(Doi) Jaklitsch & Voglmayr
2014
YES
CBS
739.83
strong
OK
rare
621
Trichoderma
lacteum
Bissett
1992
NO
na
NO
na
citrinum
620
Trichoderma
citrinum
(Pers.) Jaklitsch, Gams & Voglmayr
2014
YES
CBS
894.85
strong
OK
common to very common
610
Trichoderma
stercorarium
(Barrasa, Martínez & Moreno) Jaklitsch & Voglmayr
2015
YES
CBS
148.85
strong
OK
rare
600
Trichoderma
decipiens
(Jaklitsch, Põldmaa & Samuels) Jaklitsch & Voglmayr
2014
YES
G.J.S.
97-207
strong
OK
very rare
591
Trichoderma
pseudostraminea
(Doi) Kim
2012
NO
na
NO
na
pseudostramineum
590
Trichoderma
pseudostramineum
(Doi) Kim
2012
YES
TUFC
60104
weak
OK
common to very common
rpb2 is not unique
580
Trichoderma
confluens
Qin & Zhuang
2016
YES
HMAS
244993
NO
warning!
very rare
rpb2 not uniqe, only secondary DNA Barcodes
560
Trichoderma
applanatum
Zhu & Zhuang
2015
YES
HMAS
245081
strong
OK
very rare
550
Trichoderma
tiantangzhaiense
Zhu & Zhuang
2015
YES
HMAS
252872
valid
OK
very rare
540
Trichoderma
eucorticioides
(Overton) Jaklitsch & Voglmayr
2014
YES
G.J.S.
99-61
strong
OK
very rare
530
Trichoderma
pseudolacteum
Kim & Maek.
2013
YES
CBS
133191
strong
OK
rare
520
Trichoderma
leguminosarum
Jaklitsch & Voglmayr
2015
YES
CBS
130014
weak
warning!
rare
rpb2 not uniqe, only secondary DNA Barcodes
510
Trichoderma
asterineum
Qin & Zhuang
2016
YES
HMAS
271353
na
warning!
na
not in NCBI, sequenced, rpb2 not unique
500
Trichoderma
undulatum
du Plessis & Jacobs
2018
YES
PPRI
19365
valid
OK
very rare
490
Trichoderma
delicatulum
Jaklitsch
2011
YES
CBS
120631
valid
OK
very rare
480
Trichoderma
avellaneum
(Rogerson & Carey) Jaklitsch & Voglmayr
2014
YES
CBS
121667
valid
OK
very rare
475
Hypocrea
ampulliformis   
Doi & Yamat.
1989
YES
JCM
11982
NO
warning!
very rare
no GCPRS, no DNA Barcoding
470
Trichoderma
britdaniae
(Jaklitsch & Voglmayr) Jaklitsch & Voglmayr
2014
YES
WU
31610
strong
OK
rare
460
Trichoderma
pseudobritdaniae
Qin & Zhuang
2016
YES
HMAS
271355
na
warning!
na
not in NCBI, sequenced
450
Trichoderma
henanense
Qin & Zhuang
2016
YES
HMAS
252891
na
warning!
na
not in NCBI, sequenced
440
Trichoderma
odoratum
Qin & Zhuang
2016
YES
HMAS
271354
na
warning!
na
not in NCBI, sequenced
430
Trichoderma
sambuci
(Jaklitsch & Voglmayr) Jaklitsch & Voglmayr
2014
YES
WU
29467
valid
OK
very rare
420
Trichoderma
tremelloides
Jaklitsch
2011
YES
CBS
121140
strong
OK
rare
410
Trichoderma
reesei
Simmons
1977
YES
CBS
383.78
strong
OK
common to very common
400
Trichoderma
parareesei
Atan., Jaklitsch, Komoń-Zel., Kubicek & Druzhin.
2010
YES
CBS
125925
strong
OK
common to very common
390
Trichoderma
rugosum   
Zhang & Zhuang
2018
NO
HMAS
254548
NO
warning!
very rare
Nom. illegit., sequenced
380
Trichoderma
thermophilum
Qin & Zhuang
2016
YES
HMAS
252912
na
warning!
na
not in NCBI, sequenced
370
Trichoderma
beinartii
du Plessis, Druzhin., Atan., Yarden & Jacobs
2018
YES
PPRI
19281
valid
warning!
very rare
no DNA Barcoding
360
Trichoderma
pinnatum
Samuels
2012
YES
CBS
131292
weak
warning!
very rare
rpb2 not uniqe, only secondary DNA Barcodes
350
Trichoderma
xanthum
Chen & Zhuang
2017
YES
HMAS
247202
na
warning!
na
not in NCBI, sequenced, rpb2 not unique
340
Trichoderma
longibrachiatum
Rifai
1969
YES
CBS
816.68
weak
OK
very common
rpb2 is not unique
330
Trichoderma
bissettii
Sand.-Den. & Guarro
2014
YES
CBS
137447
weak
OK
common to very common
rpb2 is not unique
325
Trichoderma
caeruleimontis
du Plessis & Jacobs
2018
YES
PPRI
23903
valid
warning!
very rare
no DNA Barcoding
320
Trichoderma
orientale
(Samuels & Petrini) Jaklitsch & Samuels
2014
YES
CBS
130428
weak
OK
common to very common
rpb2 is not unique
310
Trichoderma
aethiopicum
Mulaw, Kubicek & Samuels
2012
YES
CBS
130628
weak
OK
rare
rpb2 is not unique
300
Trichoderma
solani
Samuels
2012
YES
CBS
130506
weak
warning!
very rare
only secondary DNA Barcodes
290
Trichoderma
gracile
Samuels & Szakács
2012
YES
CBS
130714
weak
warning!
very rare
only secondary DNA Barcodes
280
Trichoderma
capillare
Samuels & Kubicek
2012
YES
CBS
130629
strong
OK
common to very common
270
Trichoderma
centrosinicum
Qin & Zhuang
2016
YES
HMAS
252910
na
warning!
na
not in NCBI, sequenced
260
Trichoderma
flaviconidium
(Chaverri, Druzhin. & Samuels) Jaklitsch & Voglmayr
2014
YES
CBS
130688
strong
OK
rare
255
Trichoderma
virgatum
Cserjesi & Johnson
1972
NO
ATCC
24961
na
warning!
very rare
citrinoviride
250
Trichoderma
citrinoviride
Bissett
1984
YES
CBS
258.85
strong
OK
very common
245
Trichoderma
flavescens
Zhu, Zhuang & Li
2017
YES
HMJAU
34730
NO
warning!
very rare
only secondary DNA Barcodes
240
Trichoderma
kunigamense
Yabuki & Okuda
2014
YES
TNS-F
38436
valid
OK
very rare
230
Trichoderma
tsugarense   
Yabuki & Okuda
2014
YES
NBRC
109641
valid
OK
very rare
220
Trichoderma
pseudokoningii
Rifai
1969
YES
CBS
408.91
weak
OK
common to very common
rpb2 is not unique
210
Trichoderma
flagellatum
Mulaw, Kubicek & Samuels
2012
YES
CBS
130626
weak
OK
rare
rpb2 is not unique
202
Trichoderma
todica
Sokoloff & Toda
1967
NO
na
NO
na
ghanense
202
Trichoderma
paraceramosum
Bissett
1992
NO
na
NO
na
ghanense
201
Trichoderma
parceramosum
Bissett
1992
NO
na
NO
na
ghanense
200
Trichoderma
ghanense
Doi, Abe & Sugiy.
1987
YES
ATCC
208858
strong
OK
common to very common
190
Trichoderma
saturnisporum
Hammill
1970
YES
CBS
330.7
strong
OK
common to very common
180
Trichoderma
effusum
Bissett, Kubicek & Szakács
2003
YES
DAOM
230007
strong
OK
common to very common
170
Trichoderma
euskadiense
Jaklitsch & Voglmayr
2015
YES
CBS
130013
valid
OK
very rare
165
Trichoderma
chetii
du Plessis, Druzhin., Atan., Yarden & Jacobs
2018
YES
PPRI
19363
valid
warning!
very rare
no DNA Barcoding
160
Trichoderma
andinense
(Samuels & Petrini) Samuels, Jaklitsch & Voglmayr
2014
YES
CBS
345.97
strong
OK
common to very common
150
Trichoderma
saturnisporopsis
Samuels & Jaklitsch
2012
YES
CBS
128829
strong
OK
rare
140
Trichoderma
novae-zelandiae
(Samuels & Petrini) Jaklitsch & Voglmayr
2014
YES
CBS
639.92
strong
OK
rare
130
Trichoderma
alboviride
Chen & Zhuang
2017
YES
HMAS
247224
na
warning!
na
not in NCBI, sequenced
125
Trichoderma
patellotropicum
Samuels
2015
YES
CBS
110084
NO
warning!
very rare
no GCPRS, no DNA Barcoding
120
Trichoderma
patella
(Cooke & Peck) Jaklitsch & Voglmayr
2014
YES
CBS
110081
strong
OK
very rare
100
Trichoderma
konilangbra
Samuels, Petrini & Kubicek
1998
YES
CBS
100808
strong
OK
common to very common
91
Trichoderma
sinensis
Bissett, Kubicek & Szakács
2003
NO
na
NO
na
sinense
90
Trichoderma
sinense
Bissett, Kubicek & Szakács
2003
YES
DAOM
230004
strong
OK
common to very common
80
Trichoderma
gillesii
Samuels
2012
YES
CBS
130435
weak
warning!
very rare
only secondary DNA Barcodes
70
Trichoderma
subiculoides   
Zeng & Zhuang
2019
NO
HMAS
254600
valid
OK
very rare
Nom. illegit., sequenced
60
Trichoderma
subalpinum
Jaklitsch
2011
YES
CBS
119128
valid
OK
very rare
50
Trichoderma
peltatum
(Berk.) Samuels, Jaklitsch & Voglmayr
2014
YES
G.J.S.
08-207
strong
OK
common to very common
40
Trichoderma
parmastoi
(Overton) Jaklitsch & Voglmayr
2014
YES
TFC
97-143
strong
OK
very rare
30
Trichoderma
polyalthiae
Nuankaew & Boonlue
2018
YES
TBRC
8737
valid
OK
very rare
10
Trichoderma
alcalifuscescens
(Overton) Jaklitsch & Voglmayr
2014
YES
CBS
122303
valid
OK
very rare
na
Trichoderma
caesium
Pers.
1794
NO
na
NO
na
name not in use
na
Trichoderma
nigrescens
Pers.
1794
NO
na
NO
na
name not in use
na
Trichoderma
roseum
Pers.
1794
NO
na
NO
na
name not in use
na
Trichoderma
tuberculatum
Pers.
1795
NO
na
NO
na
name not in use
na
Trichoderma
aureum
Pers.
1796
NO
na
NO
na
name not in use
na
Trichoderma
laeve
Pers.
1796
NO
na
NO
na
name not in use
na
Trichoderma
dubium
Pers.
1801
NO
na
NO
na
name not in use
na
Trichoderma
fuliginoides
Pers.
1801
NO
na
NO
na
name not in use
na
Trichoderma
pyrenium
Pers.
1801
NO
na
NO
na
name not in use
na
Trichoderma
brassicae
Schumach.
1803
NO
na
NO
na
name not in use
na
Trichoderma
carneum
Schumach.
1803
NO
DAOM
230012
na
NO
na
name not in use
na
Trichoderma
fuscum
Schumach.
1803
NO
na
NO
na
name not in use
na
Trichoderma
laeve
Schumach.
1803
NO
na
NO
na
name not in use
na
Trichoderma
pedunculatum
Schumach.
1803
NO
na
NO
na
name not in use
na
Trichoderma
pyrenium
Schumach.
1803
NO
na
NO
na
name not in use
na
Trichoderma
candidum
Alb. & Schwein.
1805
NO
na
NO
na
name not in use
na
Trichoderma
dubium
Alb. & Schwein.
1805
NO
na
NO
na
name not in use
na
Trichoderma
guttatum
Alb. & Schwein.
1805
NO
na
NO
na
name not in use
na
Trichoderma
aeruginosum
Link
1816
NO
na
NO
na
name not in use
na
Trichoderma
varium
Ehrenb.
1818
NO
na
NO
na
name not in use
na
Trichoderma
globosum
Schwein.
1822
NO
na
NO
na
name not in use
na
Trichoderma
mycophilum
(Pers.) Schwein.
1822
NO
na
NO
na
name not in use
na
Trichoderma
spadiceum
Schwein.
1822
NO
na
NO
na
name not in use
na
Trichoderma
flavum
Sommerf.
1826
NO
na
NO
na
name not in use
na
Trichoderma
rubropallens
Schwein.
1832
YES
na
NO
very rare
not sequenced
na
Trichoderma
cinnabarinum
Wallr.
1833
NO
na
NO
na
name not in use
na
Trichoderma
penicillatum
Wallr.
1833
NO
na
NO
na
name not in use
na
Trichoderma
pezizoideum
Wallr.
1833
NO
na
NO
na
name not in use
na
Trichoderma
granulosum
Fuckel
1870
NO
na
NO
na
name not in use
na
Trichoderma
lignorum
(Tode) Harz
1872
NO
na
NO
na
name not in use
na
Trichoderma
vulpinum
Fuckel
1874
NO
na
NO
na
name not in use
na
Trichoderma
lateritio-roseum
Lib. ex Cooke
1880
NO
na
NO
na
name not in use
na
Trichoderma
collae
(Schwein.) Sacc.
1886
NO
na
NO
na
name not in use
na
Trichoderma
racemosum
McAlpine
1902
NO
na
NO
na
name not in use
na
Trichoderma
violaceum
Oudem.
1904
NO
na
NO
na
name not in use
na
Trichoderma
minutum
Bainier
1906
NO
na
NO
na
name not in use
na
Trichoderma
corfecianum
Sacc.
1911
NO
na
NO
na
name not in use
na
Trichoderma
varians
Sartory & Bainier
1912
NO
na
NO
na
name not in use
na
Trichoderma
desrochii
Sartory & Bainier
1913
YES
na
NO
very rare
not sequenced
na
Trichoderma
nigrovirens
Goddard
1913
NO
na
NO
na
name not in use
na
Trichoderma
cordobense
Speg.
1926
NO
na
NO
na
name not in use
na
Trichoderma
narcissi
(Tochinai & Shimada) Tochinai & Shimada
1931
NO
na
NO
na
name not in use
na
Trichoderma
nunbergii
Svilv.
1932
NO
na
NO
na
name not in use
na
Trichoderma
sympodianum
Kulik
1960
NO
na
NO
na
name not in use
na
Trichoderma
minima
(Speg.) Gunth. Müll.
1965
NO
na
NO
na
name not in use
na
Trichoderma
minimum
(Speg.) Gunth. Müll.
1965
NO
na
NO
na
name not in use
na
Trichoderma
arachnoidea
Kuritzina & Sizova
1967
NO
na
NO
na
name not in use
na
Trichoderma
arachnoideum
Kuritzina & Sizova
1967
NO
na
NO
na
name not in use
na
Trichoderma
nigrovirens
Chaverri & Samuels
2001
NO
G.J.S.
99-64
na
NO
na
name not in use
na
Trichoderma
cuneisporum
Chaverri & Samuels
2003
NO
na
NO
na
name not in use
na
Trichoderma
nigrovirens
Chaverri & Samuels
2003
NO
na
NO
na
name not in use
na
Trichoderma
fragile
(Doi) Jaklitsch & Voglmayr
2014
YES
na
NO
very rare
not sequenced
na
Trichoderma
hexasporum
(Boedijn) Jaklitsch & Voglmayr
2014
YES
na
NO
very rare
not sequenced, Sarawakus
na
Trichoderma
izawae
(Doi) Jaklitsch & Voglmayr
2014
YES
na
NO
very rare
not sequenced, Sarawakus
na
Trichoderma
rosellum
Jaklitsch & Voglmayr
2014
YES
na
NO
very rare
not sequenced, Sarawakus
na
Trichoderma
sinoaustrale
Zhu & Zhuang
2014
YES
HMAS
23403
na
NO
very rare
not sequenced
na
Trichoderma
sordidum
(Doi) Jaklitsch & Voglmayr
2014
YES
na
NO
very rare
not sequenced
na
Trichoderma
subtrachycarpum
(Doi) Jaklitsch & Voglmayr
2014
YES
na
NO
very rare
not sequenced, Sarawakus
na
Trichoderma
succisum
(Rifai) Jaklitsch & Voglmayr
2014
YES
na
NO
very rare
not sequenced, Sarawakus
na
Trichoderma
trachycarpum
(Syd.) Jaklitsch & Voglmayr
2014
YES
na
NO
very rare
not sequenced, Sarawakus
na
Trichoderma
viridiflavum
Zhu & Zhuang
2014
YES
HMAS
252549
na
NO
very rare
not sequenced
na
Trichoderma
corrugatum
(Doi, Liu & Tamura) Liu, Zhu & Zhuang
2014
NO
na
NO
na
name not in use
na
Trichoderma
brevipes*
(Mont.) Samuels
2015
YES
CBS
139044
na
NO
very rare
not sequenced, Cordyceps brevipes, Podostroma brevipes
na
Trichoderma
latizonatum
(Peck) Samuels
2015
YES
na
NO
very rare
not sequenced